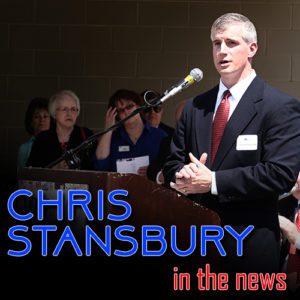 Prospects for passage of a 2016-17 state budget suffered a major setback Tuesday, as the West Virginia House of Delegates rejected a bill to raise tobacco taxes to close about $76 million of a $270 million budget shortfall.
As they did earlier this year in the regular legislative session, House Democrats who considered the tax a half-measure insufficient to either solve the budget crisis or deter smoking joined with a band of anti-tax Republicans to defeat the bill (SB 1005) on a 55-44 vote.
"I think the Democrats played political games," House Speaker Tim Armstead, R-Kanawha, said after Tuesday's vote. "I think the people of West Virginia need to know that — and the people of West Virginia will hold them accountable."
But House Minority Leader Tim Miley, D-Harrison, said Armstead's comments were inappropriate, particularly when 20 Republicans also voted against the legislation. The Republicans against the bill included Majority Whip John O'Neal, R-Raleigh, the House leader responsible for getting delegates to vote for the leadership's bills.
"I feel sorry for Tim [Armstead]. He's struggling to lead his caucus," Miley said. "My sympathy for him begins to wane, however, when he keeps playing the blame game."
Three Kanawha County Republicans — Patrick Lane, Chris Stansbury and Brad White — voted against the bill, as did O'Neal and fellow Republicans Azinger, Butler, Faircloth, Folk, Gearheart, Hill, Ihle, Kessinger, McGeehan, Moffatt, J. Nelson, Overington, R. Smith, Sobonya and Upson.
Of the 36 House Democrats, only Delegate Patsy Trecost, D-Harrison, voted for the bill.
The tobacco tax was the only one of three revenue measures proposed by Gov. Earl Ray Tomblin to garner support from House and Senate leaders.
Asked about options following Tuesday's defeat, House Finance Chairman Eric Nelson, R-Kanawha, said out of frustration, "Maybe I'll just resign."
With no new tax revenue, Nelson said the House budget plan will have to increase use of the state's Rainy Day emergency reserve funds from about $61 million in the House budget bill (HB 101) to about $135 million, similar to the proposed raid on the Rainy Day Fund in the Senate version of the budget (SB 1001).
"That's all we can do right now, and it's going to be vetoed," Nelson said.
In fact, as he made that assertion, Tomblin was holding a news conference where he said he would accept taking no more than a "few million" out of the Rainy Day Fund.
During the extended, three-hour floor debate, Nelson and other House leaders portrayed the 45-cent-a-pack increase in the cigarette tax, with similar percentage increases in taxes on smokeless tobacco, cigars and other tobacco products, as the only viable compromise to come up with funding to help end the 73-day budget impasse.
"This bill's a critical component to balancing our fiscal '17 budget," Nelson said. "This bill is the art of compromise and balance."
However, House Democrats called the $76 million tax measure a "Band-Aid" that would barely patch together the 2016-17 budget, and would do nothing to address future budget deficits or provide long-term fixes to fund PEIA health insurance for public employees or stabilize funding for higher education and other crucial state programs.
"I believe the budget that came out of House Finance will only drive the state backwards," Delegate Mike Pushkin, D-Kanawha, said of the plan to impose more than $50 million in spending cuts, in addition to $86 million in cuts in Tomblin's budget proposal.
Several Democrats also suggested the 45-cent tax would not be an effective deterrent to get people to quit smoking or keep young people from starting the habit. During the regular session, Democrats backed a $1-a-pack increase but did not propose a similar amendment for the current legislation.
"I can't vote for this too-small tax when a larger tax would have a far, far larger benefit," said Delegate Don Perdue, D-Wayne, a former Health and Human Resources Committee chairman. "I believe the 45-cent tax must die, for the larger tax to have an opportunity to live," he said.
Miley suggested the 45-cent increase had been dictated to House leadership by tobacco lobbyists.
"Let's not pretend we're making some tremendous sacrifice by voting for the 45-cent tobacco tax increase," the minority leader said. "It doesn't solve the problem."
While House Democrats were pushing for more revenue, a coalition of conservative Republicans — many of whom had signed a no-tax pledge promulgated by anti-tax activist Grover Norquist — opposed the 45-cent increase, or any other tax increase, outright.
Delegate Pat McGeehan, R-Hancock, chairman of the House Liberty Caucus, described the tobacco tax proposal as a plan to take money from the poor to fund a bloated government bureaucracy.
"It's just morally and fiscally unsound, in my opinion," said McGeehan.
He spoke in disbelief that, with Republicans in control of both the House and Senate after 83 years, "we're sitting here debating raising taxes."
With the defeat of the tobacco tax bill, the specter of a state government shutdown on July 1 becomes an increasingly real possibility.
"West Virginia doesn't have a mechanism to fund itself, like Pennsylvania does," Nelson said of the July 1 deadline to adopt a 2016-17 state budget.
Pennsylvania has had a series of budget impasses in recent years, but the General Assembly has been able to continue operations of state government by passing continuing resolutions — a provision that does not exist in West Virginia law.
– See more at: http://www.wvgazettemail.com/news-politics/20160524/wv-house-kills-tobacco-tax-hike#sthash.q1f1azq3.dpuf