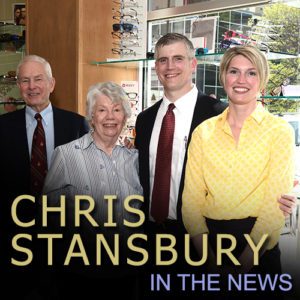 The West Virginia House of Delegates overwhelmingly approved legislation Wednesday that mandates drug testing for welfare recipients.
"I expect people who live off my tax money to be drug tested," said Delegate Scott Cadle, R-Mason. "I don't want them laying around on welfare and drugs."
House members voted 91-8 to make West Virginia one of a growing number of states that require drug testing for people who apply for cash benefits through the Temporary Assistance for Needy Families program. The Senate passed the bill (SB 6) last month.
Lawmakers predict that the program will identify drug users, cost relatively little money and help combat West Virginia's substance-abuse problem.
"Our state is ate up with drug use," said Delegate Josh Nelson, R-Boone. "We're ate up with it."
House members said they've fielded numerous complaints from constituents who allege that welfare recipients use their TANF benefits to buy items that they sell off for cash, and then buy drugs with the proceeds.
"People out there believe this program is being abused and we're doing nothing about it," said Delegate John Shott, R-Mercer. "We need to restore confidence in our government institutions."
Some House Democrats who opposed the bill said the state shouldn't be picking on the poor.
"Here we are puffing out our chests, climbing up on our pedestal, saying we know you guys are the problem, and we're going to drug test you because we can," said Delegate Don Perdue, D-Wayne.
Welfare applicants who fail drug tests would have to complete a drug-treatment program and job-skills class.
"It sends people to rehab," said Delegate Patrick Lane, R-Kanawha. "This is a group that needs help, and it's right and proper for us to help them."
A second failed test would prompt a one-year suspension from receiving welfare benefits. A third positive test leads to a permanent ban.
Children who receive welfare benefits wouldn't be scratched from the public-assistance program if a parent tested positive for drugs. Instead, the state would funnel kids' benefits through a third party.
The bill also requires the state to report parents who fail drug tests to Child Protective Services, which will investigate.
"The bill has protections for innocent children," said Delegate Justin Marcum, D-Mingo. "We can't just put children out on the street because of what mom and dad are doing behind closed doors with drugs."
State health officials estimate the drug-testing program will cost $50,000 the first year and $22,000 each year thereafter. But those figures don't include drug-treatment costs that Medicaid would pick up.
The House made small changes to the Senate bill, so members of both houses must agree to the revisions before sending the legislation to Gov. Earl Ray Tomblin for his signature.
Reach Eric Eyre at ericeyre@wvgazettemail.com, 304-348-4869 or follow @ericeyre on Twitter.
– See more at: http://www.wvgazettemail.com/news/20160309/wv-house-approves-measure-to-test-welfare-recipients-for-drugs#sthash.gKtZu35V.dpuf