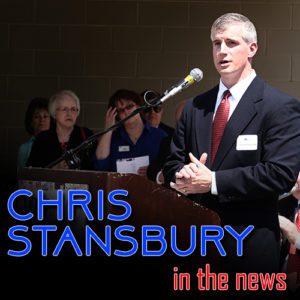 Friday, January 8, 2016
Since the close of the 2015 legislative session, I have been working diligently to reach out to as many of my fellow West Virginians as possible to talk about the issues that are important to them.  Conversations with constituents and folks in communities across the Kanawha Valley consistently point to a growing worry about our drug addiction and overdose epidemic.
To address the scourge of addiction and overdose deaths, I organized and hosted two Addiction Summits in 2015, each of which included a panel of experts and law enforcement leaders, and were open to the public. These forums provided invaluable information on the successes we are having fighting addiction and just as critical – where we are falling short.
The feedback shared by concerned citizens, parents of addicts, folks in recovery and treatment specialists provided critical guiding information to understanding where much more work needs to be done.  As a result, I am going to introduce six different bills in the coming legislative session, each dealing with a different piece of the puzzle.  Here's a brief synopsis of each:
Non-Prescription Naloxone: Would make Naloxone, the opioid overdose antidote drug, available without a prescription from the pharmacy.  Currently, it is only available by prescription or for use by first-responders.  Requires the pharmacist to train the purchaser on why, when and how to use  Naloxone on their loved one.

Ryan Brown Addiction Prevention  and Treatment Fund: Sets up a fund operated by Department of Health and Human Resources and funded by federal block grants.  It will help pay for prevention education, addiction treatment and building new treatment centers.

Regional Jail Authority Treatment Pilot: Amends the opioid addiction treatment pilot set up last year by House Bill 2880 to allow the RJA to participate in the treatment pilot.  There are currently no opioid addiction treatment options available within the RJA, so this would be a great first step in reducing addict recidivism and overdoses after release.

Short-Term Commitment After Naloxone Revival: Requires a mandatory short-term evaluation commitment for any opioid addict who overdoses and is revived with Naloxone.  Ensures overdose victims get proper medical and psychological attention.  Gives health care providers an opportunity to offer treatment to those who OD.

Opioid Overdose Reporting: Currently, we only track those that die from an opioid overdose.  This bill requires Emergency Rooms and EMT's to report all opioid overdoses using the existing opioid Rx database that the pharmacies use to track painkiller prescriptions.  Pharmacists are required to contact prescribers if a patient with a previous opioid overdose comes into their pharmacy with a new prescription for an opioid painkiller. This will lessen the chance that a patient with a history of opioid overdose will overdose again.

Work Release Treatment Pilot: Amends the pilot code set up last year by House Bill 2880 to allow the Division of Corrections to enter work release inmates into the opioid addiction treatment program.  This will greatly reduce the amount of inmates who go out on work release and return testing positive for opioid use.
I am looking forward to introducing these important bills when session begins on January 13th and working across the isle to secure bipartisan support for this non-ideological issue  None of them will end the addiction and overdose crisis on their own, but they are all pieces of the puzzle and will help us continue to move West Virginia forward out of the darkness of this drug epidemic and toward a healthier future.