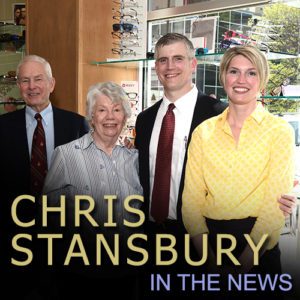 CHARLESTON, W.Va. — Five West Virginia counties could initially be part of the new Addiction Treatment Pilot Program created in a state law Gov. Earl Ray Tomblin signed this week.
Aimed at drug and alcohol addicts who are behind bars or on parole or work release, the pilot program will include psycho-social therapy along with the use of extended-release naltrexone, brand name Vivitrol, to treat their addictions.
Vivitrol is different than other drugs used to treat addictions.
"Suboxone and methadone do have street value, they do have the potential for abuse. They are smuggled into our correctional centers. People get high on them behind bars. Vivitrol is not like that," said Stansbury on Wednesday's MetroNews "Talkline."
Treatment typically lasts for 13 months.
The pilot project includes the state Department of Health and Human Resources, the state Division of Corrections and the state Supreme Court. The early participants, possibly upwards of 200 of them, will be chosen from West Virginia's Adult Drug Court programs.
"Before they're released, they're given their first shot," Stansbury said of how the drug will be administered. "It provides a safety net. Let's say they're out on work release and they fall in with the same crowd that they used to use with before and somebody comes to them and they use, well, they're not going to get high."
Despite the setbacks, Stansbury said the participants will not be reinforcing their addictions even if they do use.
"Drug addiction is a disease and it's a physiological and psychology disorder. We really need to be treating these folks because the recidivism rate is really high," he said. "We must do everything we can to break the cycle of addiction."
With the new law, a report on the results of the pilot program must be submitted to lawmakers by July 1, 2017.