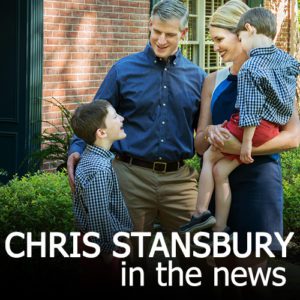 Many people who regularly travel through West Virginia are familiar with the Courtesy Patrol, an agency that canvasses interstates and highways to aid stranded travelers.
Last week, the Department of Transportation officially recommended the state end the $3.4 million contract it has with the nonprofit agency that operates the Courtesy Patrol. Moving operations in-house would save the state money and improve efficiency.
This is a good move, and one many state agencies should consider. Consolidating operations saves taxpayer money and often makes operations run more smoothly.
Streamlined state government touts many benefits. It reduces expenses and increases efficiency while also being more accountable to the taxpayers, imposing fewer burdensome regulations on individuals and businesses, and reducing dependence on government programs.
As Delegate Chris Stansbury, R-Kanawha, pointed out in a Daily Mail Opinion column June 9, West Virginia boasts a "bloated, top-heavy state government that for years has luxuriated in spending severance taxes from our extraction industries, most notably coal mining," even though the state's population and the coal industry continue to decline.
Our state is at a crossroads. Revenues continue to drop while expenses pile up. Too many young people have left. Too many others have dropped out of the work force or can't get jobs because of substance abuse or lack of skill.
In November, we'll elect a new governor and slate of lawmakers who can help right the ship. While today marks West Virginia's birthday, citizens and the leaders they elect are in position to gift the state with opportunities to improve its quality of life and draw people in, including:
An improved business climate that encourages investment from small start-ups to global corporations;
A renewed focus on education, especially among adults, to give them the skills they need to succeed in the future;
A commitment to grow our state's creative class;
Legal, regulatory and tax reform to streamline policies and make them less burdensome and confusing;
A diversified economy so the state's budget is not so heavily dependent on the booms and busts of extraction industries;
A vision to improve West Virginia by encouraging population growth, creating an environment for businesses and individuals to succeed and elevating the state out of last place in categories like business growth, educational attainment and quality of life.
West Virginia's future can be bright, or it can be dismal. It's up to us — and our elected leaders — to make it the state we want it to be.
– See more at: http://www.wvgazettemail.com/daily-mail-editorials/20160620/daily-mail-editorial-states-future-hangs-in-the-balance#sthash.MAUdqXYp.dpuf