Editorial: Progress on addiction and overdose treatment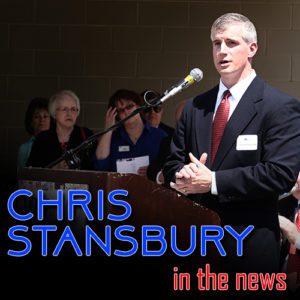 Much about West Virginia's political landscape has changed over the past several months. But one of the state's most troubling and intractable problems has not gone away.
West Virginia has the highest drug overdose mortality rate in the nation, and addiction to both illegal and prescription drugs continues to plague our communities.
So it was encouraging, during this past session, to see the Legislature continue to work in a bipartisan way to tackle the issue of drug abuse in the state, passing significant legislation addressing multiple aspects of drug abuse and treatment.
The Creating Access to Opioid Antagonists Act, which passed both houses unanimously and has been signed by Governor Tomblin, gives emergency aid workers the ability to administer Naloxone, a drug that counters the effects of heroin and prescription pain pill overdoses.
"In many cases, minutes matter," said Del. John Shott, R-Mercer. "This bill will save lives."
The Legislature also passed a companion "Good Samaritan" bill granting immunity from misdemeanor criminal charges to people who call law enforcement when they or people with them are overdosing.
A bill spearheaded by Del. Chris Stansbury, R-Kanawha, sets up a pilot program that will provide a range of treatments for addicts, including medication-assisted treatment and individual and group counseling. The legislation specifies that the state will receive data on the effectiveness of the treatments used, which will help policymakers understand what's working and what isn't.
And finally, a much-needed measure tackles the heartbreaking problem of infants born to drug-addicted mothers. These babies face both immediate problems of withdrawal and longer-term risks of disabilities and developmental delays.
The new legislation provides for licensing of so-called "neonatal abstinence centers" where these most vulnerable and innocent victims of the drug epidemic can receive the care they need.
Drug abuse and addiction isn't a Republican or a Democratic issue — it's a West Virginia issue. And our statistics show that we have to keep working on creative and comprehensive ways of tackling it. The measures the Legislature just enacted are all well-considered and valuable parts of that effort.
– See more at: http://www.wvgazettemail.com/article/20150325/DM04/150329572/1279#sthash.EDEKKWRN.dpuf