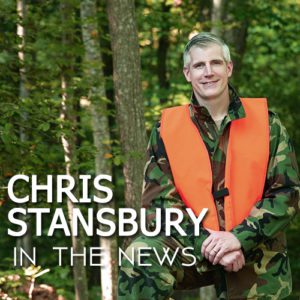 Most of us remember being introduced to the expression, "too big to fail," back in 2007-08 when we discovered there were institutions so large and so thoroughly enmeshed in our financial system that they had to be propped up by the government in order to avert a financial catastrophe.
As Alan Greenspan then explained, "If they're too big to fail, they're too big."
This provides a parallel to what's happening with the current West Virginia budget "crisis." Our state government is not too big to fail — it's just too big. It is also spread throughout the economy to such an extent that a government shutdown would create dire consequences for many West Virginians.
There are manifold reasons our state is in the shape that it's in. We have a bloated, top-heavy state government that for years has luxuriated in spending severance taxes from our extraction industries, most notably coal mining.
Recently, however, the revenue from coal has dropped off drastically due to the overtly hostile, anti-coal policies of the Obama administration, the Environmental Protection Agency and market pressures. We've seen a significant decline in natural gas severance as well, from low crude oil prices and a glut of gas on the market due to new shale exploration and improved drilling technologies.
West Virginia also has a people problem. Our population is diminishing faster than any state in the nation, and less than half of our able-bodied citizens have work.
Most troubling of all is the fact that the state government has continued to escalate spending with no regard for these changing circumstances.
During Earl Ray Tomblin's time in office — as president of the Senate and then as governor — our budget has increased more than 60 percent — from roughly $2.7 billion in 1999 to $4.3 billion in 2015.
This brings us to our current situation, the Fiscal Year 2017 budget impasse. During the regular 2016 session the Legislature passed a balanced budget, anticipating that the governor would sign it into law.
On the last day of the extended session, however, the Legislature was advised that the governor's office had overestimated revenues by $90 million. Given the timing of this revelation, the Legislature was forced to adjourn with no opportunity to pass a revised balanced budget.
Fast-forward to May 16. Tomblin called the Legislature into special session to work on a new budget proposal, one that included the $90 million revenue shortfall, but with a $30 million increase in spending. To make this budget "balance," the governor projected $300 million in new taxes. Working West Virginians would have to foot the bill.
This budget was met with considerable resistance, and although the Republican leadership attempted a compromise — the governor's 45-cent increase in the tobacco tax — it didn't obtain sufficient support to pass in the House.
Subsequently, the Legislature proposed yet another balanced budget. In an effort to cooperate and compromise with the governor, and without cutting higher education or public safety or raising taxes, we passed a budget that fully funds the Promise Scholarship as well as the state's obligation to pay 80 percent of PEIA benefits.
Sadly, this budget garnered the support of only two Democrats in the House and none in the Senate. This is the budget Tomblin has vetoed, calling it "unworkable" and "irresponsible." Apparently he would rather risk a government shutdown than pass a budget that doesn't raise taxes.
It is instructive to note that in election year 2014, when West Virginia was arguably in better shape financially, the Democrat-controlled Legislature passed a budget that increased spending $120 million over the previous year, including raises for all public employees, for school service personnel and across-the-board raises for teachers.
They "balanced" this budget with $140 million from the Revenue Shortfall savings account. Ostensibly neither "unworkable" nor "irresponsible," it was duly signed by Tomblin.
The people of West Virginia are suffering from the economic collapse caused by the war on coal and other market conditions. We are in no way ready to shoulder the burden of a $300 million tax increase in order to prop up a bloated state bureaucracy with another spending spree. This is not the time to play political games.
The voters elected a Republican majority in 2014 with an expectation of fiscal conservatism that would reform and improve the economic landscape of the Mountain State.
The budget passed by the Legislature is designed to pull our state out of economic free-fall and allow our public employees and everyday citizens a renewed sense of security.
It was worthy of being signed into law by Gov. Tomblin instead of being vetoed.
Chris Stansbury is a Republican member of the W.Va. House of Delegates.
– See more at: http://www.wvgazettemail.com/daily-mail-commentary/20160609/chris-stansbury-budget-bill-deserved-signature-not-veto-daily-mail#sthash.1oBgLAAI.dpuf